Appreciate – Financial Empowerment Partner

India Protector's Alliance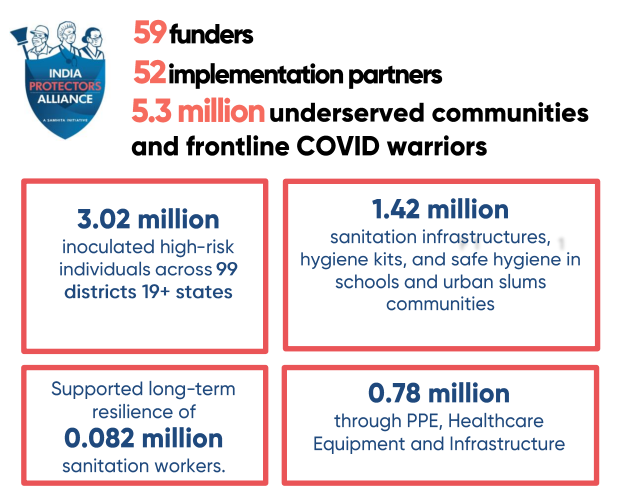 The pandemic-induced lockdown had very high social and economic costs in India. It exacerbated a significant burden on many vulnerable communities, especially those in sanitation and healthcare spaces. We successfully established the India Protector's Alliance (IPA) to protect and equip our healthcare & sanitation workers, deliver critical care to communities & strengthen our healthcare & sanitation ecosystems. The IPA brought together 59 funders | 52 implementation partners | INR 92 crores to support 5.3 million beneficiaries across underserved communities, vulnerable populations, and Covid warriors such as healthcare and sanitation workers.
As a part of our healthcare interventions, we have provided protective gear and critical care equipment, strengthened infrastructure, trained and built the capacity of healthcare workers, and undertaken community awareness programs. Our COVID-19 vaccination drives have inoculated ~3.02 million citizens in high-risk and underserved areas across 99 districts in 19 states. In addition, 950 oxygen concentrators & 4 oxygen plants were set up to impact 3,00,000 individuals.
As a part of our sanitation interventions, we have impacted over 75,000 lives through improved sanitation infrastructures and safe hygiene in schools and urban slums and distributed hygiene kits to ASHA-Anganwadi workers in urban slum communities. We built the long-term resilience of over 5000 sanitation workers through skilling and sanitation entrepreneurial opportunities. In addition, we provided worker-friendly PPE, Covid-19 prevention training, direct cash transfers & social security schemes to sanitation workers and impacted over 1.88 lakh lives.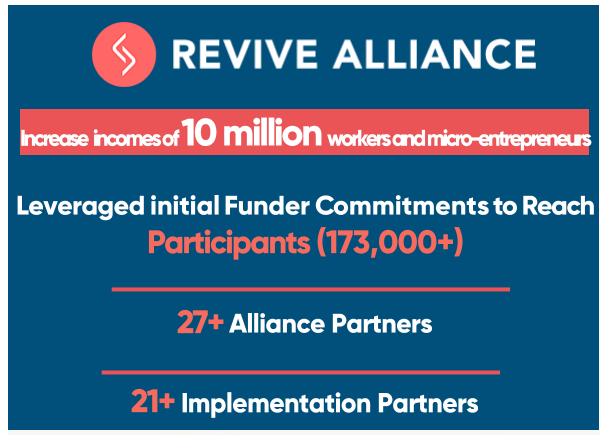 REVIVE Alliance, is a USD $20million blended finance facility and livelihood accelerator to help informal workers and micro-entrepreneurs recover from the COVID-19 pandemic and thrive. In collaboration with companies, foundations and social organizations, REVIVE identifies deserving informal sector workers and micro-entrepreneurs who have been affected by the pandemic, and provides holistic support to aid their recovery, build their resilience and invest in their long-term growth.
Through a continuum of support, including philanthropic loans, financial and digital inclusion, social security access, skilling and market linkages, REVIVE has been able to positively impact the families and communities of over 173,000 individuals since October 2020, and is on its way to reach 10 million workers and micro-entrepreneurs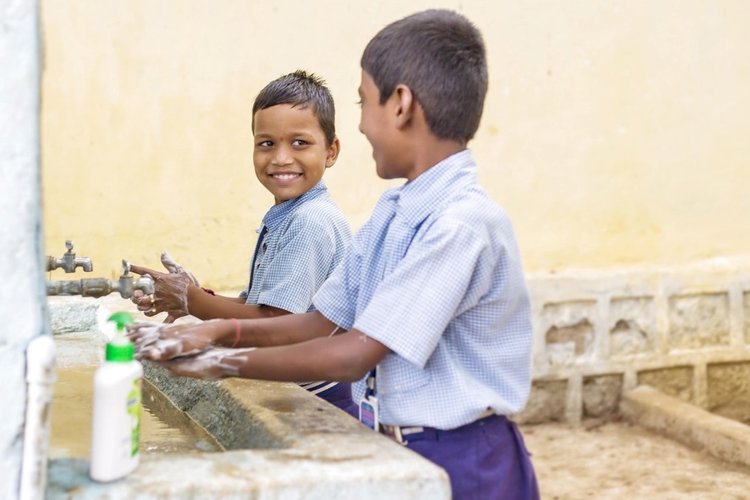 WASH in Schools – The Hygiene Education & Practices Model Under 'Dettol: Banega Swachh India'
Reckitt Benckiser India Limited (RB)
Dettol: Banega Swachh India,' a flagship project by Reckitt India , is a collaboration between Reckitt, the Government of India and various State Governments. This project aims to leverage knowledge on behavioural trends related to hygiene practices for providing ground-level solutions for sustainable impact.
Among all agencies, CGF has partnered with the maximum number of schools and currently handles two states, owing to which the support from Reckitt is continuing for the second year as well. This year, the programme introduces an e-curriculum, an app-based MIS and activities around government advocacy.
The project attempts to build strong community relations through an immersive approach to hygiene education using modules developed by Reckitt. The teachers, upon completion of hygiene education training, will impart the acquired knowledge to children between the ages of 6-10 years, ensuring maximum impact through extensive outreach.
This flagship project is currently being facilitated by Samhita and CGF across 1,602 schools and will benefit over 1,00,000 children in Andhra Pradesh and Telangana.
Swachh Maharashtra Grand Challenge
CGF and Samhita in partnership with Founding Fuel, with support of leaders from the government, business and social sector are designing and executing the Swachh Maharashtra Grand Challenge.
The Swachh Maharashtra Grand Challenge identifies, pilots and scales five innovative sanitation programmes in a single district of Maharashtra. The winning innovations will cut across the sanitation value chain in five key thematic areas such as behaviour change, innovative finance, digital technology and analytics, operations and maintenance and waste management. Other themes, which can also be supported by the Grand Challenge, include livelihoods in sanitation, school sanitation and water accessibility.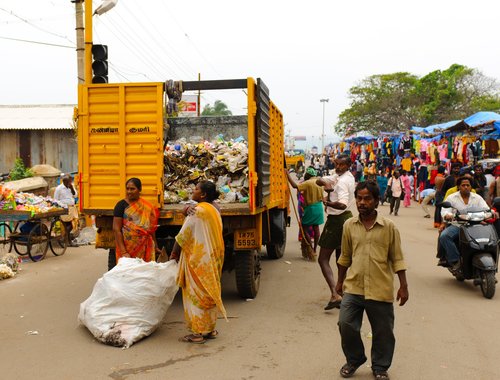 Samhita GoodCSR
GoodCSR is an online technology solution that empowers companies and foundations to achieve higher operational efficiency and project impact.
It is developed by Samhita Social Ventures in collaboration with Collective Good Foundation, and is supported by the Bill & Melinda Gates Foundation and  Tata Trusts. Samhita GoodCSR  is envisioned as a complete solution for CSR teams. GoodCSR provides an end-to-end solution for seamless implementation of CSR projects.

For Companies & Foundations
Samhita GoodCSR helps funders identify and select implementation partners across India. It provides companies access to impactful CSR projects and credible partners through its CSR Marketplace and SmartRFPs. Companies can also monitor their CSR projects through the Project management module.
For NGOs & Social Enterprises (SEs)
Samhita GoodCSR offers implementation partners a one-stop solution to intelligently manage their CSR related activities. Samhita GoodCSR validates the implementation partner's credibility based on their registration documents, past financial records, organisation's pedigree, affiliation with other reputed funders, recognition and recommendations in the sector.
Skill India Fellowship Award 2017
Aspiring Minds
The mission of Aspiring Minds is to develop a merit-driven labour market where everyone has access to talent and opportunity. They engaged Collective Good Foundation to develop their CSR programme and award vocational trainers actively engaged in the Skill India Mission, and to ensure increased aspirations, achievements and pride.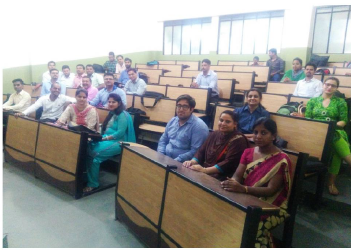 The main objectives of this program were:
· To raise the prestige of vocational trainers in India
· To recognise the outstanding merit and ability of vocational trainers
· To motivate vocational trainers and raise their aspirations
· To contribute to the Skilling India programme by strengthening the cadre of trainers who play a crucial role in training the youth
·To set a roadmap for more such awards and recognition for vocational trainers
Sector wise, the maximum participation was seen in Electronic/IT sector covering 24% of the total participants. Healthcare and Construction sector contributed 18% each to the total number of participants. The Logistics sector saw the minimum participation covering only 2% of the total participants.
The final award ceremony saw 30 trainers from eight sectors being awarded for their exemplary skills in their respective field of work.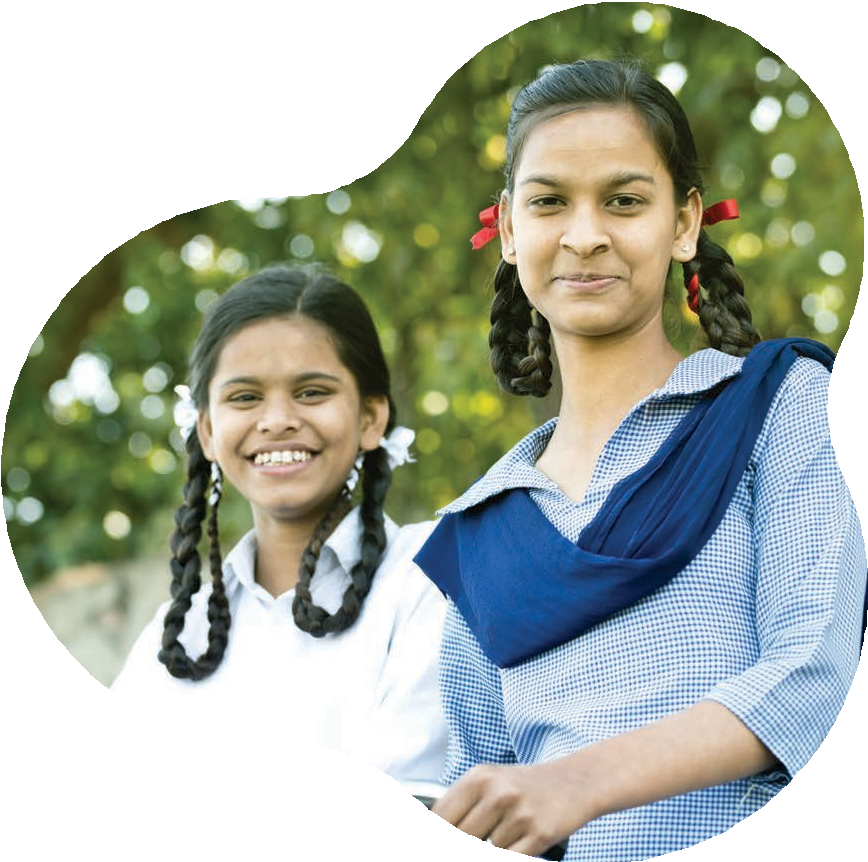 Corporate Investment in Women's Economic Empowerment
Samhita-UNDP
Sitting at the confluence of all the players within the eco-system, the Collective Good Foundation (CGF) has conceptualised the 13 to 30 approach to support holistic empowerment of women in India by aggregating stakeholders (CSR, philanthropic or implementation-focused), resources (financial/non-financial), and services with a strong communication and story-telling component.
. 13 to 30 strives to positively influence young people by providing comprehensive support through multiple evidence-backed interventions delivered by credible implementation partners.
• 13 to 30 will be governed by a set of "Guiding Principles' that lay the foundation for every intervention under its ambit. The models will primarily focus on building a woman's agency through a strong life skills and gender sensitisation component and by adopting women-centric programming at the level of her gatekeepers, community and institutions.
• 18 to 30 will also take into consideration the role of boys/men in promoting empowerment of women, thereby transforming mind-sets and behaviours within the society.
. 13 to 30 will undertake a collaboration-driven approach, which involves co-creation with all stakeholders including the government machinery at relevant stages.
Additionally, CGF will design tech-enabled solutions for the sector to enhance the monitoring and, in turn, the outcomes of women-centric programmes, thereby boosting the uptake of the 13 to 30 approach.
THE ACTION
Currently, CGF has successfully partnered with two government agencies, Mahila Arthik Vikas Mahamandal (MAVIM) and Maharashtra State Rural Livelihoods Mission (MSRLM) to amplify the impact of their on-going initiatives focused on women. CGF has also kick-started its pilot project programme on women empowerment in the Palghar district of Maharashtra – marking an important milestone for 13 to 30.
Home Based New-born Care
FIRST 42 DAYS OF THE NEWBORN
CGF has entered into a partnership with the Government of Maharashtra and Tata Trusts to enhance the quality of Home Based Newborn Care (HBNC) in the State, and make a visible improvement in the area of new-born and mother care. CGF is providing catalytic support to improve the quality of HBNC implementation within the State, with the following objectives:
• To strengthen supportive mentoring mechanisms that enhance the implementation quality of HBNC services in the state of Maharashtra.
• To improve the quality of HBNC service delivery by building capacity and improving the resources available to Accredited Social Health Activists (ASHAs), thereby making a visible improvement to new born, infant and mother care.
• To streamline the processes involved in the HBNC system as practiced in the field.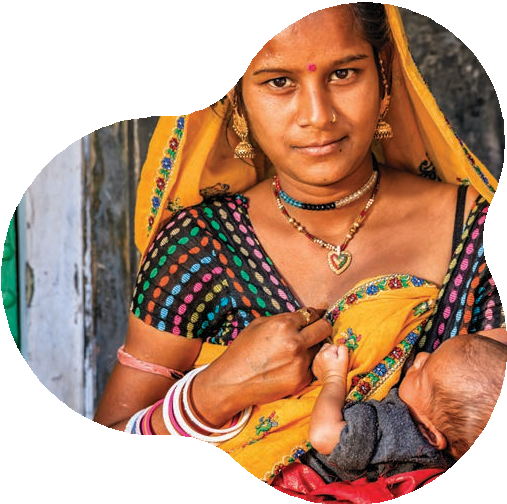 EXCLUSIVE BREASTFEEDING
KEEP THE BABY WARM
IDENTIFICATION & REFERRAL
HAND WASH
PROVIDE STIMULATION
Neonatal health is critical as it significantly influences infant health. According to National Family Health Survey (NHFS) 4 data, the infant mortality rate is 24 and as per the Sample Registration System (SRS) the Neonatal Mortality Rate (NMR) is 13 per 1000 live births. The HBNC programme has been introduced by Goll to stern infant and neonatal mortality by extending newborn care at the community level through regular home visits by ASHAS. ASHAs form the critical link between the community and health care services. The success of the programme depends mainly on the knowledge and skill of ASHAs, as well as resources and supportive supervision provided to them.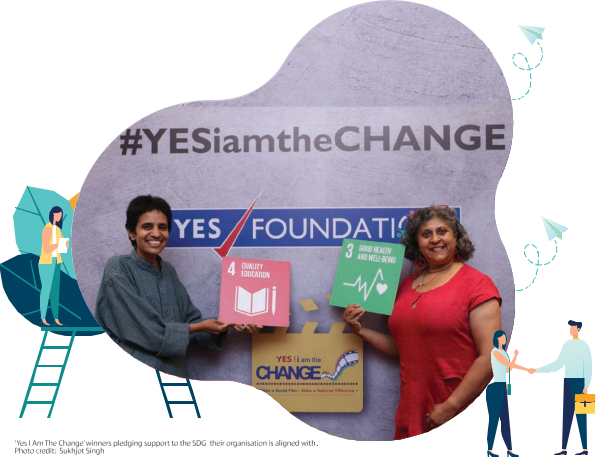 YES! I Am The CHANGE
YES Foundation is innovating an engaging new format to inspire youth participation and drive positive action through the medium of film in partnership with CGF. Storytelling, once confined to the bed time, is making its way across sectors to impact change and inspire a new outlook. It is raising awareness about issues crucial to the positive development of social realities and building a unique platform that channelises youth to be valuable partners to nation-building. The films enable YES Foundation to identify NGOs and Social Enterprises (SE) with sustainable and scalable social projects to be a part of a consortium of 25 NGOs/SEs that win a collective grant of INR 7.5 crore and are then eligible to get capacity building and mentoring support for a period of 3 years.
Collective Good Foundation team managed and supported the implementation of a unique film festival with a competitive format. This unconventional idea, smartly encouraged the young camera-friendly generation to create films that projected the work of socially inclined organisations and helped showcase their work, cause areas and impact. The festival also helped young people to understand and get involved with social sector organisations in an engaging and out-of-the-box manner. The platform also gave NGOs/SEs an opportunity to participate in a capacity building workshop that helped them gain sector-based knowledge to add strength to their projects.
Shriram Transport Finance Company (STFC)
Shriram Transport Finance Company (STFC), in partnership with CGF, is putting its CSR focus on a holistic Driver Training Programme, started in December 2017. Aligned to the group's core businesses of vehicle financing and life & general insurance, the programme's objective is to provide youth coming from weaker sections of society with opportunities for sustainable livelihood within the transport industry.
Most specifically, the project puts the spotlight on imparting driving skills to aspiring youth, with a stress on building responsible driving habits that are compliant and safe in practice. STEC, being in close contact with owners, drivers and aspiring entrepreneurs due to their core business area, is well aware of the skill gap between demand and supply of skilled and licensed drivers in the transport industry. This prompted them to contribute towards reducing the skill gap and providing better employment opportunities to marginalised youth across the country.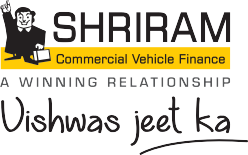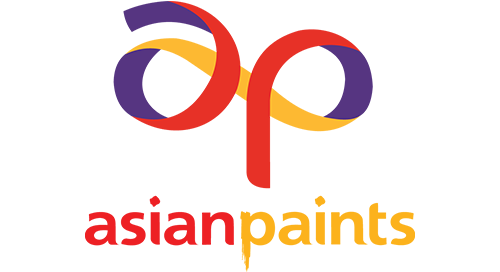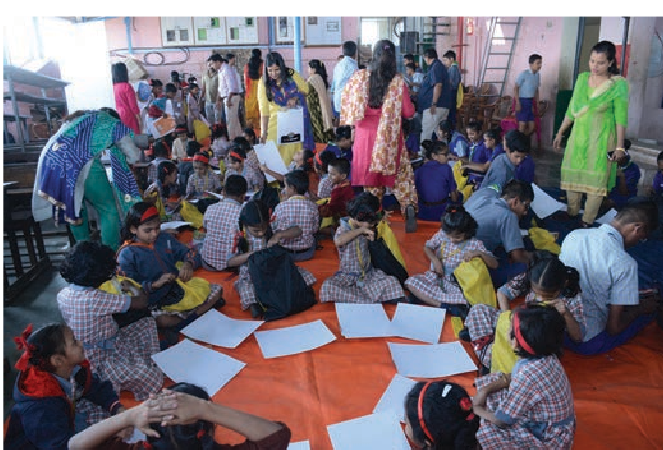 SPARSH – TOUCH A LIFE
At Asian Paints Limited (APL), Employee Engagement is not limited to corporate best practices alone in fact, it is an extension of the team's commitment to society, business and the nation, as a whole. CGF helped bring this philosophy to reality through an effective project management, and integrated communication strategy.
CGF's Communication and Project Implementation teams supported APL's Employee Engagement Programme right from designing the programme identity to executing internal communication and activation plans before engagement and implementation on ground. The Employee Engagement Programme's logo, SPARSH designed by the CGF team represents APL's commitment to green values, both in terms of the environment and inclusive growth. The yellow leaf, taken out of the larger CSR Logo, represents the Employee Engagement icon at APL. The "hand holding a hand" icon within the leaf is a symbol of teamwork and inclusive growth.
The Employee Engagement programme has been designed to inspire and align employee action to effectively contribute to APL's larger CSR goals and build a healthy spirit of volunteerism across departments and executive levels. The four areas of commitment are:
EDUCATION – Includes special education and livelihood projects to reduce dropout rates and enhance livelihood opportunities
SKILLS TRAINING – Create employability and enhance the dignity of the painter community
HEALTH – Enable access and deliver quality primary healthcare services to improve the health index within defined geographies.
WATER– Ensure environmental sustainability by conserving natural resources with a focus on water replenishment around manufacturing units.
Indian Documentary Foundation (IDF)
Indian Documentary Foundation (IDF) is a not-for-profit organisation for the promotion, development and funding of documentaries in and about India. IDF is the host of the Good Pitch India programme, a satellite event of Good Pitch Global. The Good Pitch Global programme connects the world's best social justice films with NGOs, philanthropists and change-makers who are mutually aligned with the causes that the films advocate. Good Pitch is initiated by Doc Society (UK) and Sundance Documentary Film Institute. Good Pitch India, supported by Tata Trusts and hosted by Indian Documentary Foundation, is a satellite event of Good Pitch, with the same mission as the flagship event – creating social change using powerful films. IDF hosted Good Pitch India in 2014 and 2018, and the 2018 edition showcased a total of four documentary films focused on four major social causes in India: caste-based prostitution, rular journalism, child trafficking, and perceptions of disabilities and developmental disorders.