Collective Good Foundation (CGF) provides comprehensive project implementation solutions for the development sector. We work closely with companies, non-profits and foundations to address some of the most challenging issues in healthcare, education, Water, Sanitation & Hygiene (WASH), and women's empowerment.
Our Project Management Unit (PMU) helps companies manage their CSR programmes from end to end; from programme ideas to partner selection, due diligence and monitoring to evaluation and impact assessment. We leverage technology to build the capacity of NGOs and social enterprises, create robust mechanisms to assess the on-ground impact of social initiatives and conduct sector research. Through our work, we hope to develop sustainable solutions to meet the challenges of a developing India.
We work with our strategic partner, Samhita Social Ventures and engage multiple stakeholders to address critical social issues. Together, CGF and Samhita collaborate with companies, foundations, aid agencies, individuals, social organisations, the media, government and sector experts to create impact at scale.
CGF was previously known as the Nadathur Trust – the philanthropic arm of the Nadathur Group, and was set up in 2006. The Nadathur Group is a private investment firm established by Mr. N.S. Raghavan, one of the co-founders of Infosys Technologies.
CGF is now an independent registered charitable trust under Section 12A(a) and has tax exemption on donations, contributions or funds received, under S 80 G of the Income Tax Act, 1961.  The foundation is also registered under Foreign Contribution (Regulation) Act, 2010 (FCRA).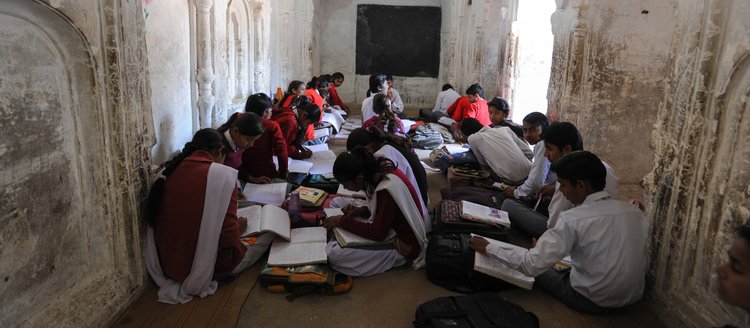 2016-17
2017-18
2018-19
2019-20
2020-21