Tata Trusts are amongst India's oldest, non-sectarian philanthropic organisations that work in several areas of community development. Tata Trusts seek to be catalysts in development through giving grants and implementing strategic partnerships to institutions and organisations in the areas of natural resources management; education; healthcare and nutrition; rural livelihoods; enhancing civil society and governance; media, arts, crafts and culture; and diversified employment.
'The Trusts' work is guided by the vision and principles of founder Sir Jamsetji Tata who believed in building a prosperous nation by not only uplifting the underprivileged but nurturing the brightest minds in the country.`
Collective Good Foundation is supported by Tata Trusts to facilitate partnerships between companies and implementation organisations, create and disseminate sector-based knowledge to relevant stakeholders and build the capacity of NGO partners.
The Nadathur Group is a private investment firm & family office established by N.S. Raghavan, one of the co-founders of Infosys Technologies. Mr. N.S. Raghavan, set up Nadathur to serve as a Family Office and to invest in ventures across Asia. Today, the group is based out of India and Singapore and manages over US$ 600 million across asset classes and investment life cycles – from Angel and Venture Capital Investments to Private Equity, Public Equity, Debt, and Real Estate. The activities and investments of the Nadathur Group cover diverse sectors including Healthcare, Life Sciences, Hospitality, Information Technology, Energy & Environment, and Education.
The Nadathur group was instrumental in the conception of the Collective Good Foundation. It was first established as the Nadathur Trust which was introduced as the philanthropic arm of the Nadathur Group. The organisation's name was later changed to the Collective Good Foundation and is now its own independent non-profit entity.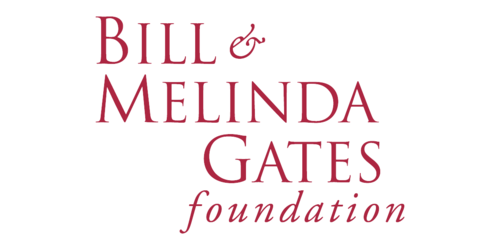 Samhita is a social enterprise that collaborates with companies to develop impactful corporate social responsibility (CSR) initiatives. Our focus areas include CSR strategy, program design and sector research.
We have worked across the spectrum of sectors and industries – including heavy manufacturing, shipping and logistics, financial services, energy and software, pharmaceuticals and healthcare among others.
Samhita also works with international and domestic donor agencies and foundations like The Rockefeller Foundation and Tata Trusts to develop high-impact social programs, which may involve capacity building, research and event management. Our extensive grassroots network and strong relationships with social sector organisations across India, enable us to support the effective implementation and management of projects.
Since its establishment Samhita has been involved in a wide range of social sector initiatives in healthcare and sanitation, education, community empowerment, vocational training, rural livelihoods and financial literacy amongst others.
Collective Good Foundation works in close collaboration with Samhita, to facilitate the implementation of  CSR programs  for leading companies across India.