The Nadathur Group is a private investment firm & family office established by N.S. Raghavan, one of the co-founders of Infosys Technologies. Mr. N.S. Raghavan, set up Nadathur to serve as a Family Office and to invest in ventures across Asia. Today, the group is based out of India and Singapore and manages over US$ 600 million across asset classes and investment life cycles – from Angel and Venture Capital Investments to Private Equity, Public Equity, Debt, and Real Estate. The activities and investments of the Nadathur Group cover diverse sectors including Healthcare, Life Sciences, Hospitality, Information Technology, Energy & Environment, and Education.
The Nadathur group was instrumental in the conception of the Collective Good Foundation. It was first established as the Nadathur Trust which was introduced as the philanthropic arm of the Nadathur Group. The organisation's name was later changed to the Collective Good Foundation and is now its own independent non-profit entity.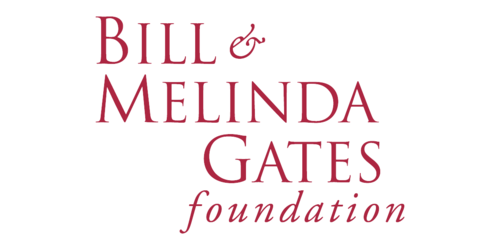 "Our foundation is teaming up with partners around the world to take on some tough challenges. We focus on only a few issues because we think that's the best way to have great impact, and we focus on these issues in particular because we think they are the biggest barriers that prevent people from making the most of their lives." – Bill & Melinda Gates
Guided by the belief that every life has equal value, the Bill & Melinda Gates Foundation works to help all people lead healthy, productive lives. In developing countries, it focuses on improving people's health and giving them the chance to lift themselves out of hunger and extreme poverty. In the United States, it seeks to ensure that all people—especially those with the fewest resources—have access to the opportunities they need to succeed in school and life. Based in Seattle, Washington, the foundation is led by CEO Dr. Susan Desmond-Hellmann and Co-chair William H. Gates Sr., under the direction of Bill and Melinda Gates and Warren Buffett.
Samhita is a social enterprise that collaborates with companies to develop impactful corporate social responsibility (CSR) initiatives. Our focus areas include CSR strategy, program design and sector research.
We have worked across the spectrum of sectors and industries – including heavy manufacturing, shipping and logistics, financial services, energy and software, pharmaceuticals and healthcare among others.
Samhita also works with international and domestic donor agencies and foundations like The Rockefeller Foundation and Tata Trusts to develop high-impact social programs, which may involve capacity building, research and event management. Our extensive grassroots network and strong relationships with social sector organisations across India, enable us to support the effective implementation and management of projects.
Since its establishment Samhita has been involved in a wide range of social sector initiatives in healthcare and sanitation, education, community empowerment, vocational training, rural livelihoods and financial literacy amongst others. 
Collective Good Foundation works in close collaboration with Samhita, to facilitate the implementation of  CSR programs  for leading companies across India.
Corporate Partners